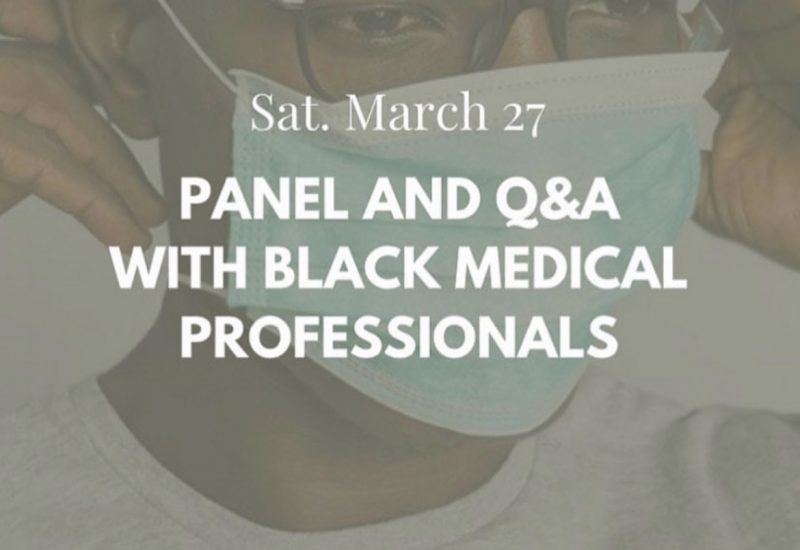 Poster for Panel "Let's talk COVID-19 & our community" on March 27 featuring local Black medical professionals. Photo courtesy of Black Ottawa Connect Instagram.
JHAMESHA MILORD ASHFORD – OTTAWA • ON | 19-03-2021
Community, COVID-19, Health
Black Ottawa Connect (BOC) and Young Black Professionals will be hosting a panel next week where Black medical professionals will answer questions on COVID-19.
Organizers felt the initiative was needed after seeing multiple posts, questions and confusion surrounding COVID-19 within the BOC Facebook group.
"That's exactly it, what we're looking forward to is having a discussion," said Meron Berhe, regional coordinator for Maternal Child Health Registry and founder of the BOC Facebook group.
BOC is a non-profit organization that gives Black people a safe space to gather, heal and thrive and holds events and programs. The BOC Facebook group has over 4,200 members from the Black community in the Ottawa-Gatineau region.
Young Black Professionals is a networking organization that's focus is to provide mentorship, coaching and knowledge sharing opportunities to Black youth.
"We're just looking to provide people with information, so they can make informed decisions," added Natalie Tate, a federal public service worker who runs the Ottawa Young Black Professionals organization.
The panel will feature four Black medical professionals from Ottawa:
Dr. Kwadwao Kyeremanteng (Internal medicine and critical care medicine)
Dr. Lian Peter (Family medicine)
Dr. Pamela Kapend (Family medicine and emergency medicine)
Dr. Catherine Newry (Naturopathic doctor)
The panel is framed as a safe space for the Black community and for anyone who may have any serious doubts, or who may just want to voice concerns when it comes to COVID-19, the vaccine and/or staying safe and healthy throughout these hard times.
"The World Health Organization has this amazing myth buster section that I recently found out about, and I think that'd be an amazing place to check," said Berhe.
Join Black Ottawa Connect and Young Black Professionals this March 27, from 10 a.m. to 12 p.m. and sign up here for the link.
In the meantime, anyone can access the Black Ottawa Connect's COVID-19 resource page for community resources.