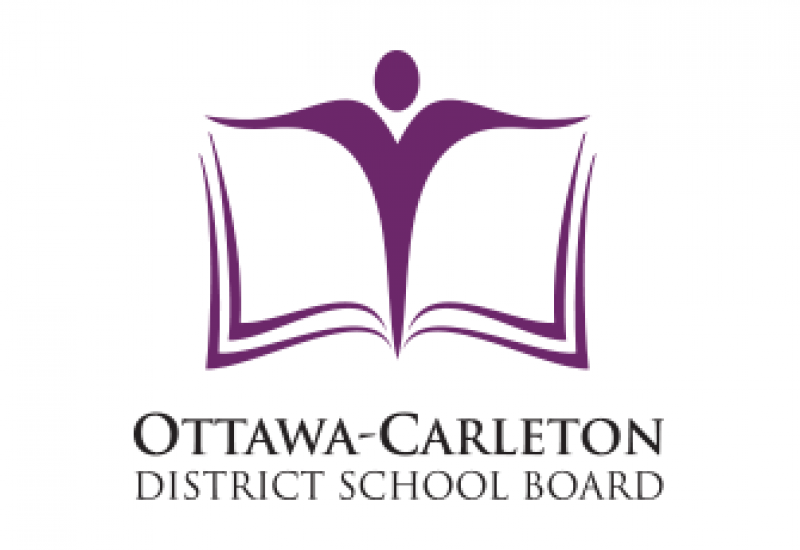 Ottawa-Carleton District School Board logo. Photo courtesy of the OCDSB website.
JHAMESHA MILORD ASHFORD – OTTAWA • ON | 27-01-2021
Community, Education
A group of Black educators is looking to offer a safe space for parents of Black children through the creation of a Black Parent Network.
The Ottawa Black Educators Network (OBEN) is an employee resource group: It's a group combined of educators, teachers, early childhood educators, sign language interpreters and many others from the Ottawa-Carleton District School Board (OCDSB). The network is organizing the Black Parent Network to provide more support to BIPOC families.
Chantel Smith, a vice principal and teacher at an elementary school in Vanier, is a member of the OBEN and believes the network is an initiative that was long overdue.
"We're aware of the inequities that are present in our system," Smith said, adding that education can be the "equalizer."
The network was also created to encourage parent engagement, Smith said.
A callout was made so parents can join the network. Any Black parent can join — you don't necessarily have to be within the OCDSB community. The safe space will be made to not only support parents and empower them, but the group is also looking to share innovative and proven strategies to help Black students succeed.
Parents will also have access to a number of resources and tools to help them navigate the system, Smith said.
Here are steps that parents can take to speak on any concerns:
1. Contact teacher
2. Contact principal
3. Seek assistance from the Superintendent of Instruction
4. Request an opportunity to speak with the Director of Education
"Our system doesn't have equal results for all students right, so we have to find ways to advocate and support, the students who need it," said Smith.
To join the network, fill out the OBEN's contact form.
Here is CHUO's interview with Chantel Smith: