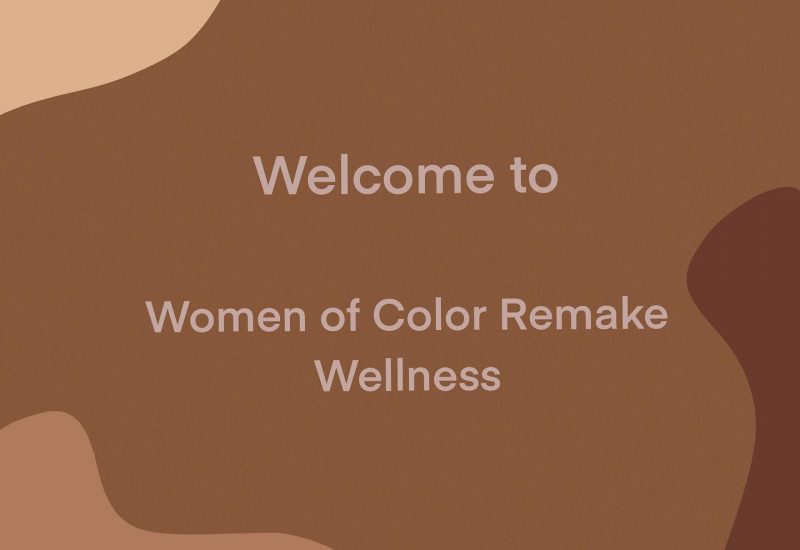 Poster for Women of Color Remake Wellness. Photo courtesy of the Women of Color Remake Wellness's Facebook page.
JHAMESHA MILORD ASHFORD – OTTAWA • ON | 19-11-2020
Community, Culture, Health
A directory of BIPOC (Black, Indigenous, people of colour) yoga teachers in the popular regions of Canada was recently developed last month after an Ottawa local realized that there was a major lack of representation in many studios.
Biatris Lasu, founder of Women of Color Remake Wellness, has been practicing yoga for over a decade and teaching it for a year. She took the initiative to start a directory of BIPOC yoga teachers because attending yoga classes and not seeing other people that look like her really made her question whether or not she belonged there.
"There is an impact when you have a studio filled with mainly the same people and then you have one BIPOC student coming in and all of a sudden they're in this space where, they look around and then questions themselves like is this place made for me? Should I be here right now?" Lasu said.
When the Black Lives Matter movement grew stronger, Lasu and her team at Women of Color Remake Wellness decided to do a scan of Ottawa yoga studios and quickly realized that a majority of the teachers are white. Although there are some BIPOC yoga teachers, there weren't too many across the city. After speaking with different people from many studios, the team discovered that it isn't that they don't want to hire yoga teachers of colour, it's more about knowing where to find qualified candidates.
Now, thanks to the Women of Color Remake Wellness team, studios in the Ottawa, Toronto and Montreal region now have access to a long list of qualified yoga teachers of colour.
Due to COVID-19, a lot of studios aren't currently hiring and are, unfortunately, laying off some teachers. But Lasu said once studios are ready to hire again, there is now a platform available for them to use and hire BIPOC yoga teachers that fit studios' missions and goals.
Check out the directory of BIPOC yoga teachers here.
Women of Color Remake Wellness is holding a virtual event on Sunday Nov. 29 called Sunday Wellness Discussion: Diversity in the outdoors. The event begins at 7 p.m. and runs until 8:30 p.m. Four BIPOC panellists involved in the outdoor community will speak on the narrative perpetuated by mainstream media that the outdoors is a predominantly white space and how it's far from the truth.