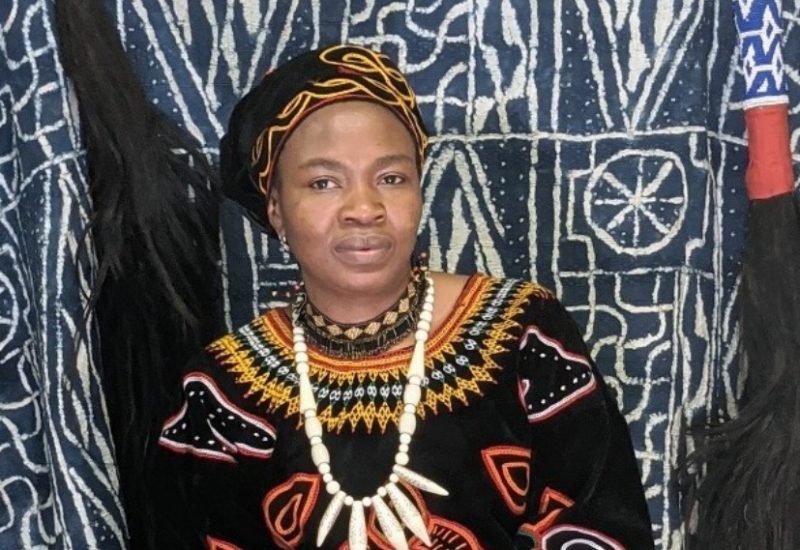 Chakoutio Noubactep, owner of Chakou Collection says things are not going well, with sales down about 80 per cent. Photo courtesy of Chakoutio Noubactep.
LAUREN ROULSTON – OTTAWA • ON | 11-03-2021
Business, COVID-19
The COVID-19 lockdowns have taken a toll on small businesses by cutting their sales, placing them in debt and having many close their doors for good. The Canadian Federation of Independent Business (CFIB) revealed one in six small businesses are at risk of closing before the end of the pandemic.
According to the Black Business and Professional Association (BBPA), Black-owned businesses are suffering disproportionately from these challenges.
A survey conducted by the BBPA during the early stages of the pandemic reveals marked disparities between the effects of COVID-19 on Black businesses and other businesses in Canada.
The survey showed that in April 2020, 80 per cent of Black businesses lacked cash reserves necessary to meet financial obligations with 85 per cent worried about being forced to close permanently.
In contrast, a CFIB survey from the same period showed 30 and 39 per cent of Canadian businesses provided the same responses.
"We realized how the Black businesses were severely impacted more than the non-Black businesses, or 'mainstream' businesses as I like to say," says Nadine Spencer, President/CEO of BBPA.
Spencer notes that the 'mainstream' businesses had three-to-six months cash reserve in their capacity to draw upon while most Black-owned businesses did not.
"I understand what our entrepreneurs are feeling because I am also a business owner. I had those same challenges, that same lack of access," she says. 
"As businesses were being shut down I thought the business owners would want some sort of place to land and talk about any challenges they were having," she says.
With the BBPA, Spencer launched a 24-hour hotline to hear the struggles of business owners and offer support.
Spencer was personally taking calls at any hour, day or night, even on weekends. Some of the issues the business owners would talk about included rent, moving their businesses online and a lack of resources and funding.
"That 24-hour line allowed us to hear from the voices of our stakeholders what the challenges were," she says.
One business owner called from a two-room apartment where she lived with five people and struggled with food insecurity.
At this point, funding was not available for this business owner and Spencer ended up personally providing them with funds.
"I would call other people and they would say, 'we're dying. We are really dying because there's no money coming in,'" says Spencer, saying the calls were hard to hear.
Spencer says obtaining this data and information is essential to understanding this as an issue. "It is only through understanding that we'll be able to find solutions that will enable Black businesses," she says.
Chakou Collection is a family-run business in Ottawa specializing in African-inspired dolls, purses, clothes and jewellery.
Chakoutio Noubactep runs the business with her family. She says they have seen a steep decline of about 80 per cent in their sales during the pandemic. 
Noubactep and her family would attend marketplaces and events to showcase and sell their plaited bracelets, beaded earrings and clothing with colourful geometric designs made from the traditional South African material shweshwe.
"We want to keep that tradition alive and we want people or children here in Canada to know about these materials," says Noubactep
Chakou Collection also dresses their Afroprincess dolls in handmade shweshwe gowns designed by Noubactep's daughter and niece.
Noubactep made the first Afroprincess after she could not find a doll that resembled her daughter, noting the only dolls they found had straight hair.
"In Africa dolls were used to teach and entertain," she says. "We are trying to teach our children with those dolls, tell them about their traditions, teach them about everything and develop their self-esteem."
Noubactep then released the Afroprincesses to Chakou Collection during the summer of 2019 and by December, they had sold over 100 dolls.
"From that time to now we didn't sell even 20 dolls," she says.
Noubactep also notes the difficulty of moving operations online during the lockdown.
"Now it's everything from home online. Online means you have to pay for ads. Small businesses don't have money for ads," she says.
Spencer says the disproportionate effects experienced by Black business owners are a result of systemic barriers and racism.
"We had one client who was a white male and he said his bank called him on a regular basis and just insisted that he get the CEBA loan. Our Black counterparts did not have that same opportunity," she says.
Spencer says people are now becoming aware of these systemic barriers affecting racialized communities after the Black Lives Matter movements over the summer and that everyone has a part in addressing those barriers. 
"Everyone has to be involved. We have to be aware that when one service, one sector of our society is not having enough resources, that is going to impact everyone."
"A society that is an equitable society is a better society for everyone," says Spencer.
Here is Nadine Spencer speaking with CHUO: