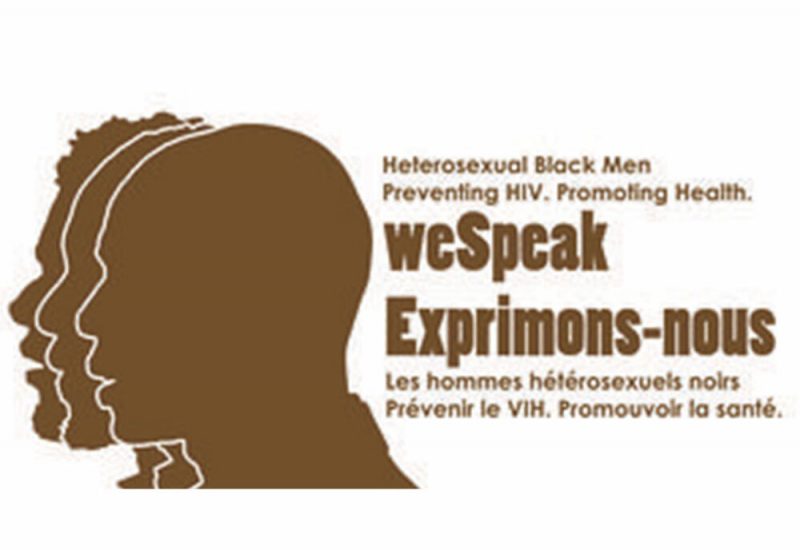 The WeSpeak research project was started in 2016 to study social and structural factors that leave ACB men more at risk of HIV. Photo courtesy of Bagnini Kohoun.
GABBY CALUGAY-CASUGA – OTTAWA • ON | 25-02-2021
Community, Health
Love, a topic on everyone's minds in February, was discussed at a Black History Month webinar on Tuesday, Feb. 23. Members of the Canadians of African Descent Health Organization (CADHO) and people from University of Ottawa's Co-Creath lab came together to discuss love during their research for the WeSpeak project.
WeSpeak looked to study societal factors that leave African, Caribbean and Black (ACB) men more at risk of HIV. Dr. Ikenna Mbagwu, facilitator of the event, said love was one of the main themes that came up in the research along with family, racial discrimination and confidence.
Pastor Francis Ukposidolo, a panelist of the event who provided a personal and spiritual perspective on the topic, said love was the perfect theme to open the discussion about how ACB men are left more vulnerable in the health world.
"Love is behind everything we do," Ukposidolo said. "Love is life."
According to Dr. Bagnini Kohoun, one of the panelists of the event and a member of CADHO, one thing that leave ACB men more at risk is the way their radicalized masculinity is perceived. He said the way ACB men express their masculinity is closely related to the sense of responsibility they may feel in their families.
"Heterosexual ACB men's approach to love is deeply rooted in their culture that often tends to favour the secret nature of love," Kohoun said. "This secretive nature of love and sexuality in the ACB community makes it harder to open up about HIV and seek help."
As the event went on, the topic of health fell to the backburner. The female guests of the webinar were quick to use the discussion period to turn on their microphones and voice their opinions. People laughed as the topic of how many chocolates heterosexual black men should buy for their partners was brought up and debated passionately. Still, the focus on health was never fully lost. The topic of love may seem unrelated to health but according to Mbagwu, understanding how ACB men express love is vital to prevent health issues and build confidence.
"In public health, we have the primary, secondary and tertiary prevention. For primary, we focus on health promotion before a disease comes up. One of the sub-themes we identified is self-love," Mbagwu said. "Someone who doesn't love his or herself will not be able to reach their highest potential."
Dr. Josephine Etowa, who works for the Co-Creath lab and was a panelist for this event, agreed that understanding Black love can lead to better self-love and self-confidence.
"If we begin to visit the topic of love and talk about it in February, Black History Month, it is one way we are going ahead of the game. We mobilize Black people to think about how we can appreciate one another," Etowa said.