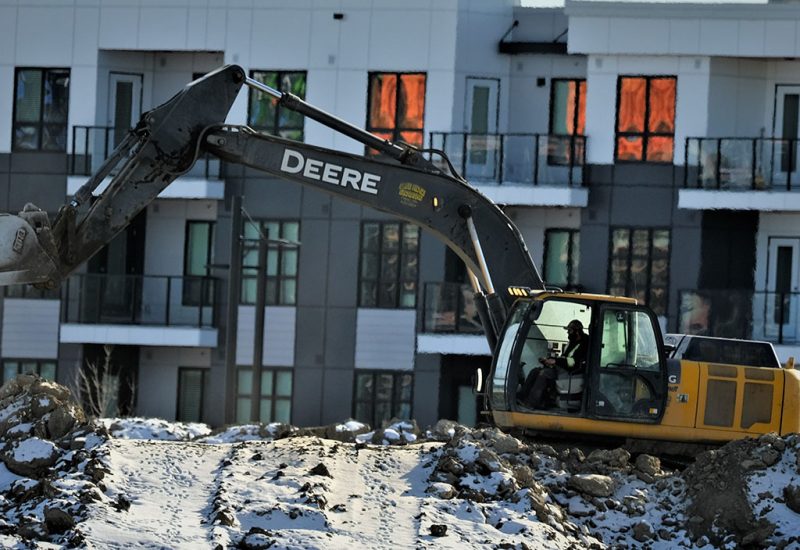 Tenants of Manor Village and Cheryl Gardens expect their homes to be demolished once Ottawa Light Rail expansion starts. Photo by Elmarie van Rooyen on Unsplash.
GABBY CALUGAY-CASUGA – OTTAWA • ON | 10-02-2021
Community, Politics, Transport
Nepean residents had their first meeting with the City of Ottawa last week about the slated demolition of their homes for the planned light-rail transit (LRT) expansion. 
For months, tenants of the housing complexes Manor Village and Cheryl Gardens have been fighting against the Stage 3 LRT plan and the resulting evictions. 
City council voted on Nov. 2 to move forward with the plan to demolish the housing complexes. A working group was then created to allow for dialogue between the tenants facing eviction and the city and to provide some hope. 
But once the members were selected, the group was quickly met with criticism by the tenants' union and the community. According to the community union ACORN, there was not enough tenant representation in the group.
"Without representation in the working group, it would be nothing more than a PR stunt to cover up the City's failure to protect tenants' homes," ACORN wrote on their website.
Prior to the first meeting of the working group, ACORN launched an online campaign to demand Knoxdale-Merivale Ward Coun. Keith Egli and Mayor Jim Watson improve tenant representation.  A member of the Manor Village ACORN Tenant's Union, Alison Trowbridge, said she had hoped to see better representation in the group.
"The concern was that we did not get to pick our own representatives," Trowbridge said. "There are a few of us who have stuck this fight out the entire time and have been organizing and leading. It would have been nice to pick our own representatives."
Trowbridge said she thought the chosen representatives were well equipped to stand up for the union's demands, but it was still disheartening to not have a say in who would be in the working group.
After the first working group meeting on Feb. 1, Trowbridge said there was a greater sense of optimism for tenants. Despite not getting to choose their representatives, the group still had faith in them, she added.
"Peggy Rafter, [one of the representatives], is the glue to this community. Everyone knows her and she knows everyone," Trowbridge said. "She also has that strong ability to come back and speak to us tenants and deliver the message from them to us and from us to them."
Trowbridge said that the Manor Village tenants have now come to agree that having the two representatives in the group was a good number. She said it stopped their demands from getting muddled by a large number of individualized voices at negotiations.
Trowbridge said that the Cheryl Gardens and Manor Village tenants presented their demands at the first meeting. Trowbridge and the tenant's union are looking for rental replacement.
"If you're going to take us out of our homes then we demand a new one," Trowbridge said.
Trowbridge said there is not only a push for rental replacement in Manor Village and Cheryl Gardens but for the tenants of Ottawa as a whole. Trowbridge said the Ottawa community union, ACORN, is pushing for a rental replacement by-law and her tenant's union is in support of this.
A rental replacement by-law will ensure that tenants who are displaced due to renovations or demolitions will get replacement housing. Trowbridge said she hopes this will create more housing security for tenants in areas that are seeing more renovations and development.
"I think it's super important to protect tenants in the future," Trowbridge said.
Coun. Egli was contacted for comment but did not respond before this story went to air.