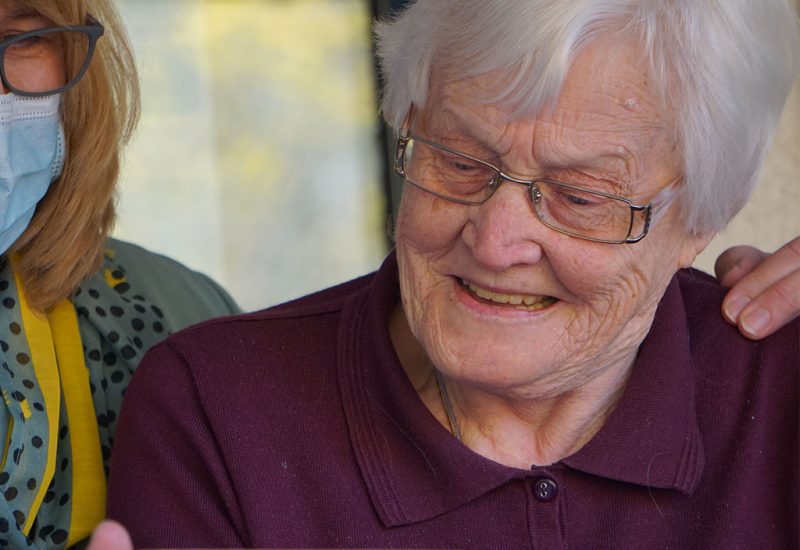 While previous reports have outlined all the issues in long-term care homes, Coun. Catherine McKenney urges people to also read about the solutions that already exist. Photo by Georg Arthur Pflueger on Unsplash.
GABBY CALUGAY-CASUGA – OTTAWA • ON | 12-05-2021
Community, COVID-19
Ottawa City Coun. Catherine McKenney organized an online panel on long-term care after weaknesses in Ontario's long-term care homes were described in a report published on April 30.
Data published by the Government of Ontario shows there have been over 3,000 COVID-19 related deaths in long-term care homes since April 24, 2020.
"The failure of successive governments to properly plan for a pandemic led to a lack of personal protective equipment, a cumbersome response structure, and slow government reaction time when COVID-19 hit," the report by Ontario's Long-Term Care COVID-19 Commission states.
McKenney hosted an online panel with investigative journalists and long-term care workers on May 6. The event outlined the main issues in long-term care homes and possible solutions.
McKenney said that although COVID-19 has recently brought long-term care issues to the forefront, these issues have existed for a long time.
"I met with some residents who are involved in long-term care. This was a few years ago, pre COVID-19. They started to tell me about new models of care and what was being introduced," Councillor McKenney said. "When COVID-19 happened and the devastating effects it had on long-term care, it became so critical that we look for ways of changing our mdoels of care."
Keynote speaker, André Picard, a journalist and author specializing in health care issues, said that long-term care homes are failing Ontario's elderly residents.
"We're failing our elders. They've been systemically neglected for decades and decades. The same generation that gave us our beloved Medicare system has been forsaken by it," Picard said.
After the event, McKenney said they hope people will not ignore this issue for the sake of convenience.
"It is often easier to continue with the status quo. Our long-term care centres in Ottawa have always been leaders in care," McKenney said. "But that doesn't mean that we can't do better and that we can't do better for people who are elderly."
During the online panel, panelists Moira Welsh, an author who has investigated the long-term care system, and Glebe Centre Director Susan Zorz emphasized the need for a person-centered care model in long-term care homes. They said residents in long-term care should be prioritized over profit.
McKenney echoed this sentiment.
"In an ideal world we would probably have it delivered publicly. It would not be profit driven," McKenney said. "We would have the health of people over profit. Right now, that's not happening in all of our homes. It is happening in many but not in all."
Although current pushes for changes in long-term care focus on the devastating effects of COVID-19, Councillor McKenney said they hope people will not forget about this issue when the pandemic ends.
"Governments all move on from crises and they all want you to forget," McKenney said. "I think it was Mohamed Adam who said that unless this is an election issue, things will not change."
McKenney said they urge people to keep this issue in their mind until real and permanent change is implemented. They said that issues in long-term care will not go away with herd immunity.