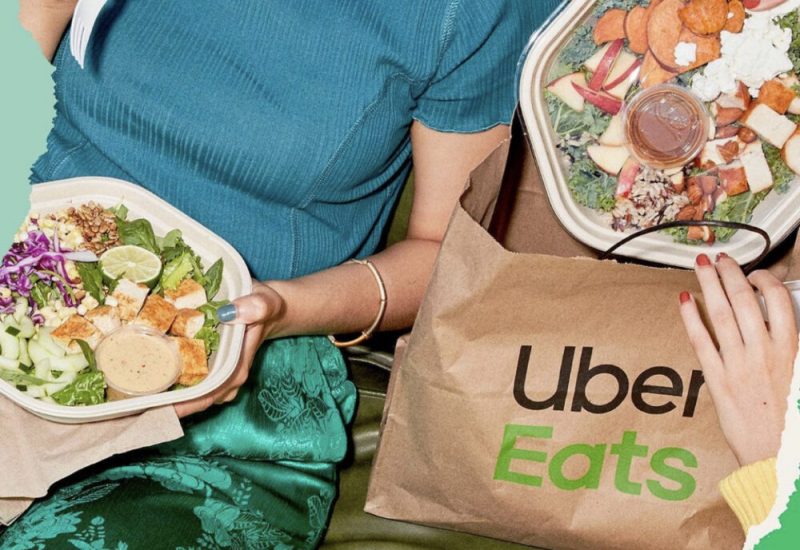 Plusieurs restaurants à Ottawa utilisent les applications de livraisons tels que Uber Eats pendant la pandémie. Photo : (Instagram @ubereats)
JHAMESHA MILORD ASHFORD – OTTAWA • ON | 11-02-2021
Communauté, Culture
Depuis le confinement provincial en Ontario, tous les restaurants ont dû fermer leurs portes aux clients et dépendre sur des plateformes de livraison, comme Uber Eats, Door Dash et Skip the Dishes.
Selon l'Ontario Restaurant Hotel and Motel Association, les applications de livraison touchent jusqu'à 30 % de commission par commande.
Jean-Charles Senovier, le propriétaire du restaurant Royal Prince, un restaurant haïtien situé à Vanier, dit qu'en raison du deuxième confinement, ils ont perdu plus de la moitié de leur clientèle. Leurs revenus dépendent habituellement beaucoup sur la vente d'alcool. Puisqu'ils ne peuvent pas avoir de clients à l'intérieur, ça coupe énormément de profits.
Malgré l'obtention de prêts du gouvernement, et les petits profits gagnés grâce aux livraisons, Monsieur Senovier a peur que les clients ne reviennent plus comme avant et s'inquiète de s'endetter.
Bien qu'il n'y ait pas beaucoup d'autres choses à faire pour rester à flot, Nassim Benssala, un des fondateurs du restaurant Mont Tacos, dit qu'ils essaient très fort de garder une bonne présence sur les réseaux sociaux pour mieux se faire connaître.
"Un conseil que je donnerais aux autres, c'est vraiment de regarder de l'avant", dit Benssala.
Voici l'entretien de CHUO avec Nassim Benssala, un des fondateurs de Mont Tacos et Jean-Charles Senovier, le propriétaire du restaurant Royal Prince :