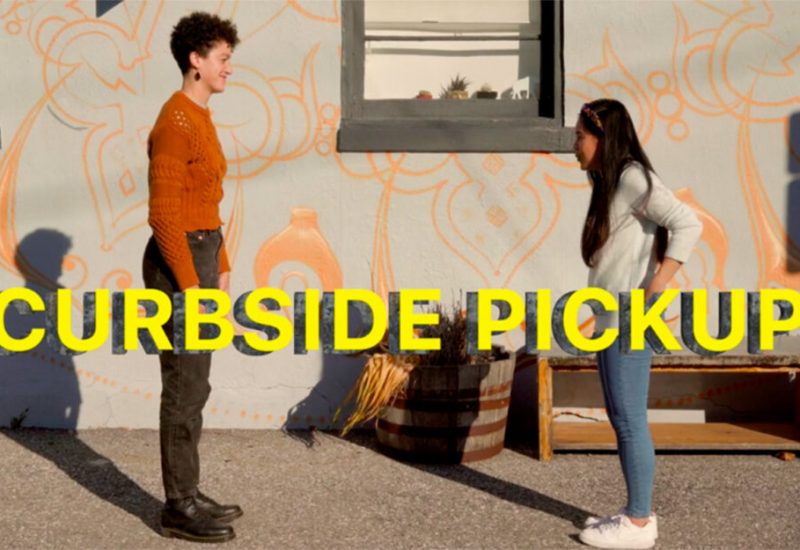 "Curbside Pickup" follows a woman named Elaine who experiences all the giddiness and insecurity that comes from dating during the pandemic. Photo courtesy of Hingman Leung.
GABBY CALUGAY-CASUGA – OTTAWA • ON | 05-05-2021
Community, Culture
CBC Short Film Face Off announced the finalists for this year's competition yesterday and Ottawa local Hingman Leung among them.
Leung's nominated short film "Curbside Pickup" follows the story of a woman facing the challenges of dating during COVID-19. Leung wrote and directed the film.
"[Curbside Pickup] is about the trials and tribulations of trying to enter the dating scene in your thirties which is not a story that is very often seen," Leung said. "This main character has to overcome a lot of things that you can imagine would be a challenge when you are entering the dating game during a pandemic."
"CBC Face Off" is a show that brings short films by Canadian directors to compete in front of a panel of judges. The winner gets a cash prize and a production deal.
After yesterday's announcement, Leung said she was beyond happy to receive the news. She said she hadn't planned for this film to go as far as it has.
"When I was writing, it was just a thing I wanted to do to express myself. It was my first real script," Leung said. "While making this film, I believed in it and I knew it was a strong film but I didn't realize how much it resonated with people."
Leung said she is happy to see this film find success, especially when the cast and crew was mainly people of colour.
"I think it's worthwhile to make the point that this cast and crew was primarily people of colour. It's rare when you look at production companies," Leung said, "and to be able to prove we can make an award-winning film… To me, that's the win."
The story for "Curbside Pickup" came to Leung while she was taking a script writing course in 2020. Leung said she is glad she took the time to invest in her craft because it really paid off.
Those interested in seeing the film can watch it on" CBC Face Off" which will begin airing Aug. 14. The film will also be screened that the Canadian LGBTQ+ film festival "Inside Out" which runs from May 27 to June 6.
Here is Leung speaking with CHUO: